Tweet
The Value of Networking at Conferences
After 13 years in the big corporate world building software partnerships I have learned that the single most appreciated feature of any conference, event or meeting, is the opportunity to meet peers and to network. When I ask what people like about conferences the answer I get goes something like this "I came here to learn about the latest technologies, but the real value of the conference is the opportunity to meet with others…".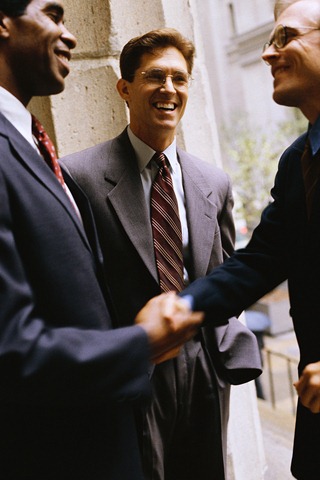 However, how many events have you been to where you didn't make any really important contacts even though you met a lot of people at the cocktail reception, over lunch and in the corridors? Too many? I certainly have come home from multiple conferences wishing I had been able to find and meet with the RIGHT people. If only the event organizers had provided a simple software solution to help people connect…!
I was one of the beneficiaries of an electronic networking system at a conference called Synergy in Monte Carlo in 1999 (now Microsoft Executive Partner Summit). In fact, the conference and the networking system was created by my business partner Kay Johnston. One objective was to help Microsoft's European partners to build stronger international relationships. The conference was a huge success and partners talk about it to this day! Microsoft learned from it and if you have attended Microsoft's Worldwide Partner Conference in recent years you know that WPC Connect is the central system that manages tens of thousands of onsite meetings, and that it is one of the most appreciated features of the WPC conference.

"Here is a business opportunity" I recently thought! While WPC Connect is custom built for that huge conference (12,000+ attendees) I thought about the thousands of events with a few hundred attendees who could benefit from a more streamlined solution. As I drafted plans for what such a system would look like I spoke to a lot of people. One contact led to another, eventually reconnecting me with some old Microsoft colleagues who in fact have been in market with an event networking solution for multiple years. Viola! Even better – they were looking for someone who could help them expand the business.
"Why build when you can partner?" – I realized my old saying could be applied and instead of commissioning a new system I decided to partner up with Newtonstrand, a UK based software house with development center in Israel and a sales office in the US. The product is called Chance2Meet and they have several great project references in Europe.
Now I am looking for events and conferences in the US where we can team up and drive the first joint projects. Got any tips? Please connect me with any conference organizer you think should provide a networking tool at their event!
Tweet