Tweet
Banner advertising that twists the truth
I just received a banner advertising email from eBanners Advertising that sounds too good to be true. It looks like this: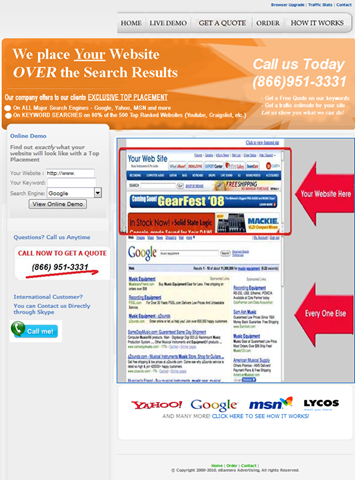 From: eBanners-Advertising.com <sales37@mybillboards.info>
"I came across your website http://www.konsultpartners.com doing a Google search on some relevant keywords, and thought you need to see a new technology that can dramatically improve your ranking above Google, Yahoo, and MSN, in as little as 24 hours.

To see step by step ONLINE DEMO you can do following: 1. Go to eBanners-Advertising.com
2. Enter your URL http://www.konsultpartners.com where indicated: http://www.
3. Enter your keyword – and click VIEW ONLINE DEMOTo see how our technology works, call us and our SEO specialists will give you traffic estimates and cost of chosen keywords.We look forward to your response.Sincerely,
eBanners-Advertising.comBob Miller, MBA
Sr. Account Manager
8am – 7pm PST, M-FCompany Address
6601 Center Dr.
Los Angeles, CA 90045"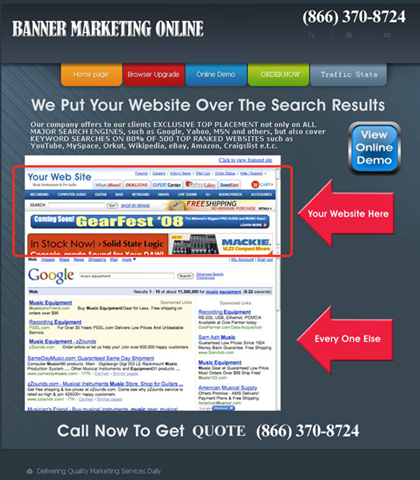 They offer you to buy ad-space that puts you above the big search engines. The language they use (with grammatical errors and all) makes it easy to believe that if you buy their services your ad will in fact land higher on the main search engines. That is of course not the case. Since it sounded too good to be true, I made a search and found multiple places that confirmed this.
SourceForge: [

LINK

] This time they call themselves Visual Words. Unfortunately they sent their email to an automated publishing engine. If you go to the page you will see the email listed towards the end in its entirety.
SlickDeals: [

LINK

] This time they call themselves Banner Marketing Online. The poster at SlickDeals actually called Banner Marketing Online and went through the whole program introduction – he doesn't hold back his view – he directly says this is a scam.
Tweet